LINE-X has had huge exposure across Facebook the past couple of months, all thanks to a few viral videos posted by some extremely credible Facebook accounts, all with thousands of followers.
Tech Insider
It all started with a LINE-X video created by Tech Insider, posted 12th July 2016. When the video was originally posted posted on the Tech Insider Facebook page, it was receiving 1 million views an hour. This continued for a couple of days before plateauing around 60 million views. The current amount of views at the time of writing this post is 67,396,553.
You can watch the video by click the image below: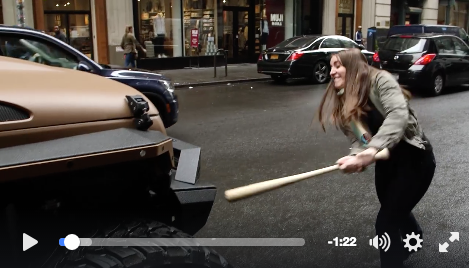 David Wolfe
David Wolfe followed up with a LINE-X video montage on the 15th of July, which took clips from the tech Insider video, plus video footage from the LINE-X UK and LINE-X Protective Coatings Youtube Channels to create his own take on the LINE-X footage. David Wolfe's video has currently received 19 million views.

The Lad Bible
There has been a few other montages created since the Tech Insider video. Today (23 Aug 2016) The Lad Bible created their own montage purely from clips taken from the LINE-X Uk Youtube channel. At the time of writing this post the video has been live for 5 hours and has received 1.5 million views.
Have you enjoyed these LINE-X clips? Would you like to see more LINE-X tests? Let us know what you would like to see coated in LINE-X.