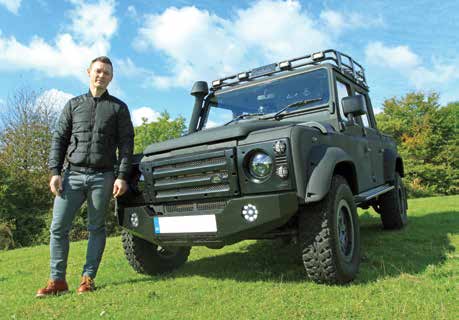 We meet a cool Land Rover Defender 110 pick-up, owned by off-roading Stereophonics bassist Richard Jones, who has broken the mould by giving it some rock hard, Line-X all-over body treatment… among other things….
The February edition of 4×4 magazine features Stereophonic Bassist Richard Jones and his LINE-X coated Land Rover!
Make sure to buy your copy of 4×4 Magazine to read this great feature and to see what else Richard Jones has added to his Defender!