LINE-X's new CE-certified polyurea coating is ushering in a new era in superior surface protection and waterproofing for concrete – from roofs, car park buildings, secondary containment structures and everything in between. The result is longer service lifespans and impact protection as an added bonus.
XS-101: PURE POLYUREA with CE Certification
LINE-X XS-101 is our newest addition to the LINE-X portfolio. XS-101 is a specially formulated pure polyurea that comes with CE certificated systems for use as a concrete membrane. XS-101 is broadly utilised for surface protection against chemicals, abrasion and water-ingress as well as offering immense durability, excellent crack- bridging properties and seamless seal. This makes XS-101 an ideal solution for secondary containment, bund lining, tank lining, car deck protection and roofing.
As well as CE certification, XS-101 hosts a broad spectrum of certification and approvals for roofing applications, crack-bridging capabilities, sound dampening and storage tanks.
CORE ADVANTAGES:
Fast return to service

Water-tight seal

Seamless protection

Crack-bridging

CE Certified

Environmentally safe
ON TO:
Concrete

Wood

Metal

Bitumen

PVC membrane

Fibreglass

Spray-foam
Easily Available Across Europe, With LINE-X's Network Spanning 28 Countries.
LINE-X XS-101 EU is manufactured in Europe, which improves product availability and reduces shipping times. Consistent EU pricing is also set – with availability in 28 different European countries which include United Kingdom, Poland, Italy, Germany, France, Spain, Slovakia, Czech Republic, Greece and several others. Additionally, the European Standards certification makes it easy for contractors and construction companies to incorporate XS-101 EU into projects to meet critical building code requirements for waterproofing concrete surfaces.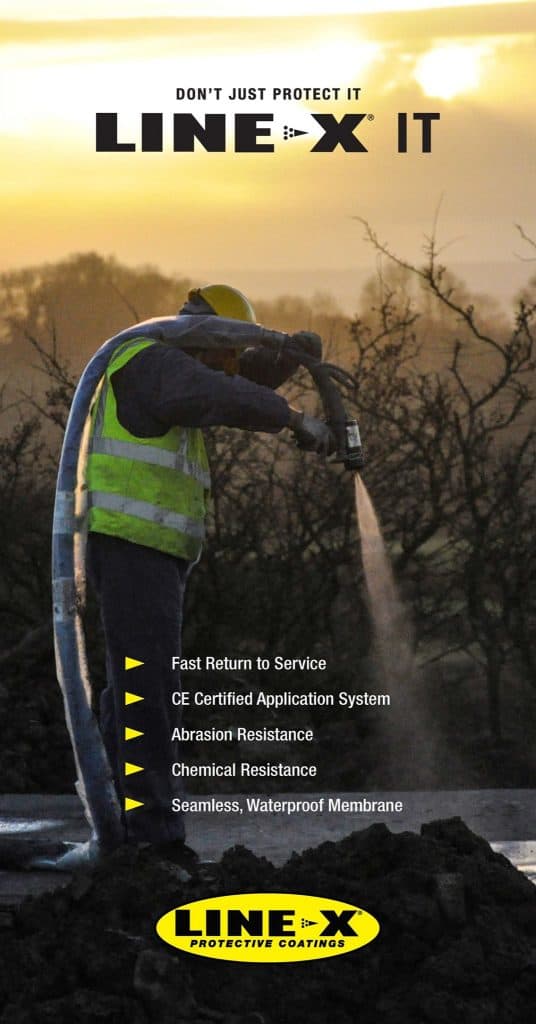 Get in touch to find out more