New Local Business In Kelso Offers Consumers and Businesses a Unique Way to Protect Their Vehicles and Equipment
LINE-X UK is pleased to announce the opening of its newest location in Kelso, Scotland, with LINE-X Kelso. The new location will cater to retail consumers, local businesses and automotive dealerships in offering a range of superior protective coating services, in addition to the traditional and well known LINE-X spray-on bedliners. LINE-X Kelso is part of Cessford Motors Ltd is conveniently located at Croft Industrial Park, Morebattle, Kelso, TD5 8QQ.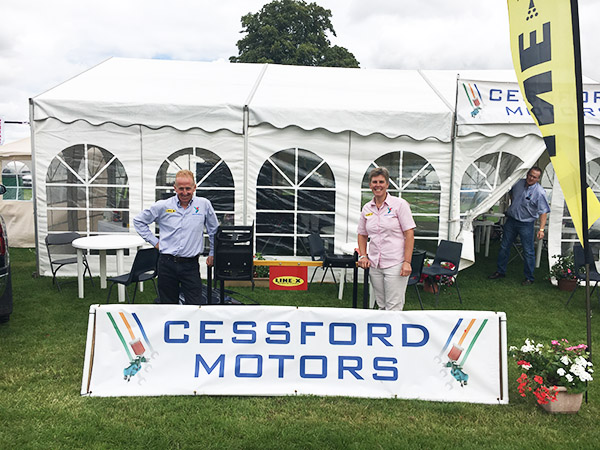 "We are very excited to have LINE-X being introduced to the people and businesses near the Scottish borders. For a long time, LINE-X customers in Scotland have only had the option of travelling to Aberdeen to have their vehicles and light commercial items sprayed with LINE-X. With a new Dealership now open in Kelso, it means we can expand our Scottish customer base to those who were unable to make the trip to our other locations." said Sean Steel, LINE-X UK Account Manager. "We are confident that LINE-X Kelso will thrive under its owner, George Cessford and we encourage locals to stop by LINE-X Kelso to learn about how LINE-X is utilised; not only as exceptional truck bed protection but also in light-industrial and commercial applications."
LINE-X offers specially formulated polymers that permanently bond to surfaces for unmatched durability under the most extreme use. This high-quality spray-on application contours to the shape of truck beds and other surfaces to seal and protect from weather, road grime, scratches, dents and most household chemicals, while adding an attractive finish that both protects and enhances value.
LINE-X continues to lead the marketplace with innovative products that provide unique solutions to customers in a variety of industries, including residential, commercial, light industrial and military applications. With new store LINE-X Kelso, LINE-X's strong dealership networks continue to grow, now with over 15 locations in the UK.