A UK based specialist vehicle manufacturer is changing the way people access services and reimagining what a mobile space can be. Each trailer serves a unique purpose, from mobile medical units and emergency vehicles to hospitality trailers and completely bespoke mobile spaces. Despite being built for different uses, all vehicles are subjected to the elements. The trailer roofs would wear down over time causing the original paint to chip away exposing the surface to corrosion and water ingress.
The company needed a better coating to protect the trailer roofs and ensure a problem-free experience for its customers. They sought a robust, long-lasting protective coating that is virtually maintenance-free.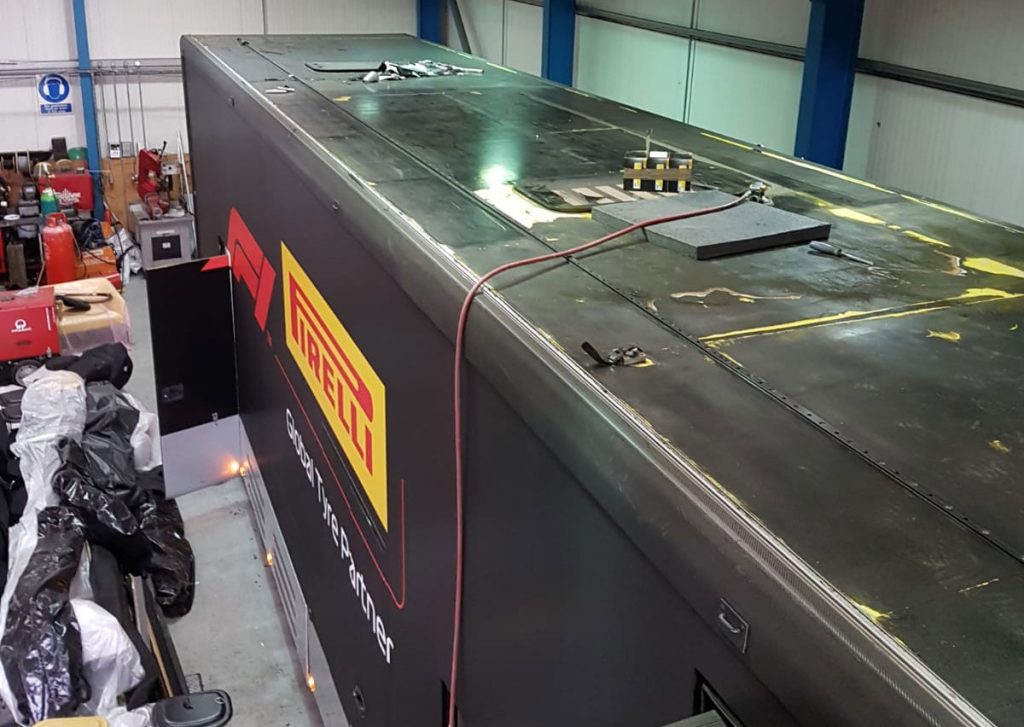 How Did LINE-X Provide A Solution?
With over 30 years of industry experience designing and building specialist vehicles in Europe, the OEM is no stranger to innovation and employing the latest advances in materials science. They turned to a high-performance polyurea coating from LINE-X to seal and protect the trailer roofs.
LINE-X professional applicators applied the coating after a thorough surface preparation process. All gaps in the roof boards were filled with a PU sealer prior to masking. Then, the roof boards were cleaned and primed using a proprietary LINE-X primer and prep process. Once the preparation and priming were complete, trained applicators spray the LINE-X XS-100. The coating was dry to the touch within seconds.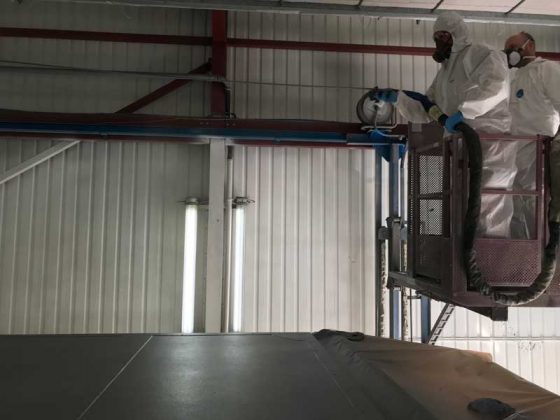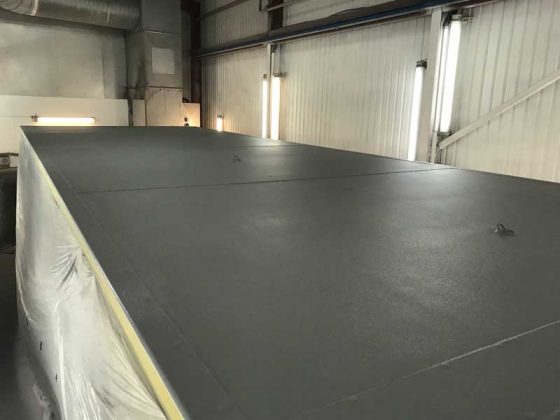 LINE-X, A Practical Coating Solution
Trusted in industries with extreme use environments, LINE-X XS-100 is extremely hard-wearing, watertight and does not flake or fracture. Its long-lasting durability is perfect for a trailer roof. Once applied, there is little risk of damage and no need for costly ongoing maintenance.
LINE-X proved to be a practical solution to protect the bespoke trailers. XS-100 provided a barrier of protection from abrasion and impact damage with a watertight seal. The coating is tough yet flexible to tolerate the natural movement of the trailer without cracking or peeling.
These long-life properties will help keep the trailers in service for longer. The workshop will also operate more efficiently by maximizing the time trailers are out in the field.
If you are interested in becoming an OEM partner or if you have a project you would like to incorporate in, then please contact us using our contact form.