When the bumper for your Land Cruiser is not man enough for towing and rescuing what do you do?
You custom build your own bumper and get the whole thing LINE-X'd!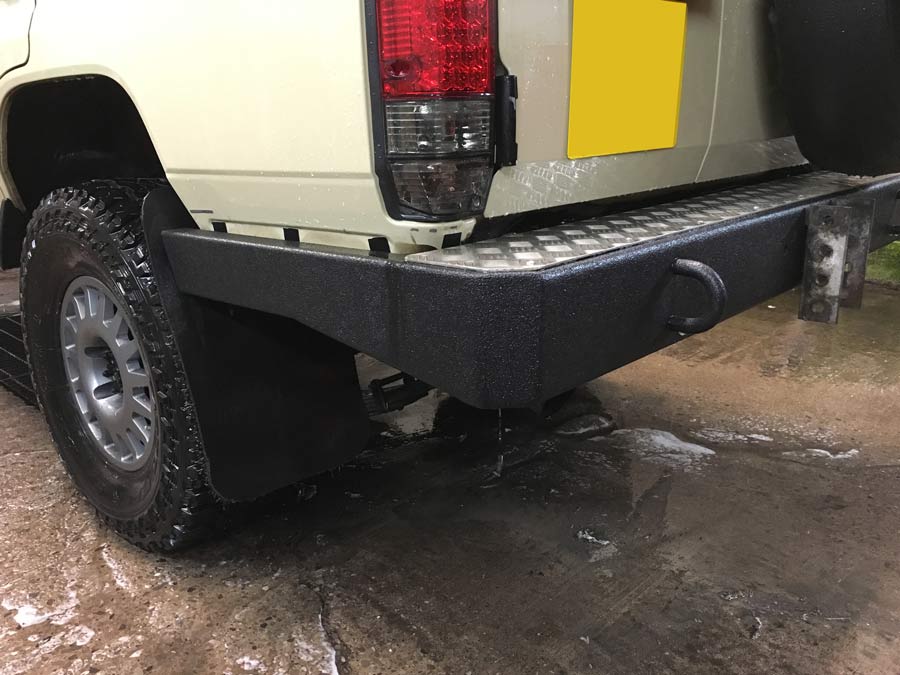 The image above shows a custom built bumper for a Land Cruiser that has LINE-X applied to provide an extremely durable surface that will hold up against knocks, bangs and scrapes.
Richard Simms from Bristol & London decided that his current bumper was not up to the job so he took it upon himself to build his own.
Once Richard had finished building is customised bumper he shipped it down to the LINE-X Dealership in Bristol to be sprayed in highly durable LINE-X coating. Chris, the LINE-X applicator in Bristol done a fantastic job of the bumper.
Find out more about our LINE-X coating for 4×4 accessories