Tough Durable Spray-on Protection
LINE-X® Spray-On Bedliners provide unmatched protection for your vehicle with the toughest, boldest, and most durable bedliners on the market. Expertly sprayed by highly trained technicians, you can rest assured it's been done right. LINE-X bedliners are designed to meet the needs of every truck owner, whether you're a farmer, contractor, or weekend warrior.
LINE-X Bedliner technology provides a durable airtight and watertight seal. This means no more rub spots, rust, or corrosion in your vehicle bed.
Advantages:
Allows natural drainage
Tough consistent surface
Watertight and air tight seal, preventing rust and corrosion
Scratch and Slip resistant
Universally fits every make and model of Pick-up
Contours to the vehicle's bed
Coloured Liners available
Optional Antimicrobial protection available
Bed Lining Options
Over the Rail
Under the Rail
Standard (Black)
Colour Options
and many other customisations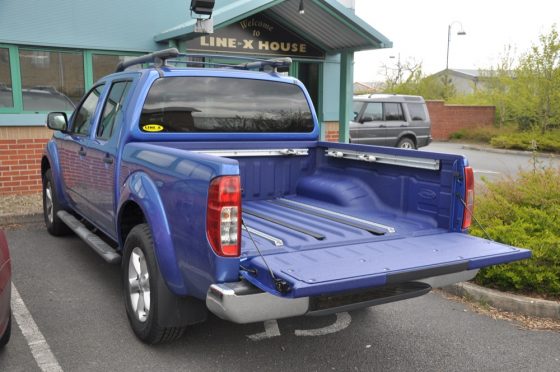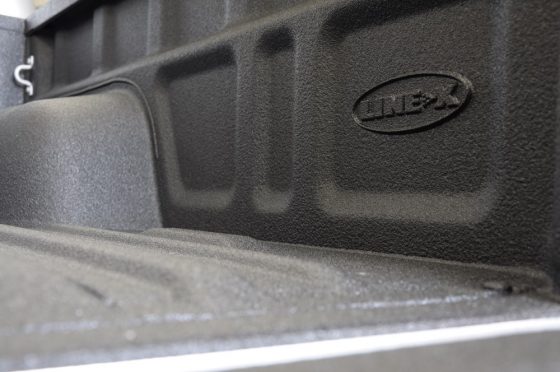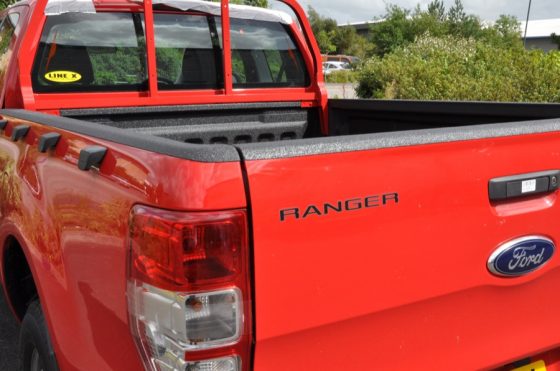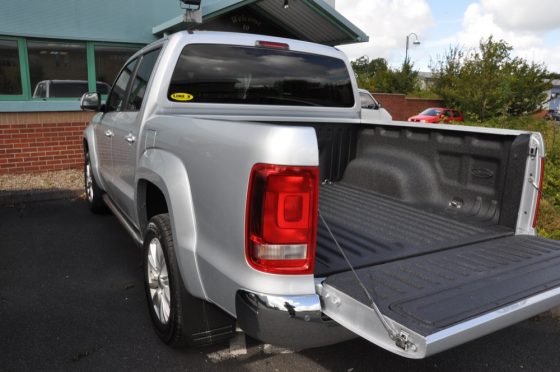 DURABILITY
Drop-in liners are made of either plastic or rubber, and many are made of low quality materials that are prone to warping and cracking.
AESTHETICS
Let's face it, some drop-in liners can look cheezy. As a cheaper alternative to spray-on liners, drop-ins offer utility but sacrifice aesthetic. Drop-in liners do not offer color options, and many brandish a large, permanent logo right in the center of the liner.
IMPACT & ABRASION PROTECTION
While drop-in liners offer a buffer between your truck bed and rough cargo, loose material can get trapped underneath the liner and actually scuff the truck bed.
INSTALLATION
Typical plastic drop-in liners require drilling holes in the bed to secure the liner to the truck. Over time liners can vibrate loose, potentially falling out of the truck bed at high speeds due to poor installation. Drop-ins are known to trap water between the liner and truck bed, leading to rust or corrosion.
REPAIRABLE
Drop-ins can't be repaired, only replaced. Every few months the drop-in liner needs to be removed to clear away small debris, sand, dirt or moisture that can build up under the liner and cause issues.
OTHER PRODUCTS & SERVICES
Most drop-in companies only offer one core product with few customization or other options.
DURABILITY
LINE-X bedliners are sprayed thick enough to handle just about anything. LINE-X applicators perform a multipoint inspection to make sure the optimal thickness is achieved, every time.
AESTHETICS
LINE-X offers optional UV protection to resist fading and infinite colour possibilities so your truck bed will look and perform its best, for years. LINE-X bedliners look tough and rugged, with a finished look that drop-ins can't match.
IMPACT & ABRASION PROTECTION
LINE-X bedliners are multi-purpose, made for daily drivers or work trucks. The same LINE-X technology trusted by military and police forces around the world is used in every LINE-X bedliner. Superior levels of tensile strength and tear strength let you haul heavy cargo with confidence.
INSTALLATION
All LINE-X bedliners are sprayed by professional applicators and undergo a multipoint inspection to ensure prep, quality and thickness are optimal for maximum utility and clean lines.
REPAIRABLE
LINE-X can restore any old, faded or gouged spray-on bedliner to a like-new finish, even if LINE-X was not the original installer.
OTHER PRODUCTS & SERVICES
LINE-X allows truck enthusiasts to customise colour, texture and thickness for a wide variety of speciality automotive applications.
My Truck has landscaping equipment in it every day. You really can't tell though, for 10 years old the LINE-X not showing any wear. I use the tailgate as a work bench as the liner is that strong." .