Details

Created on Thursday, 18 April 2013 11:05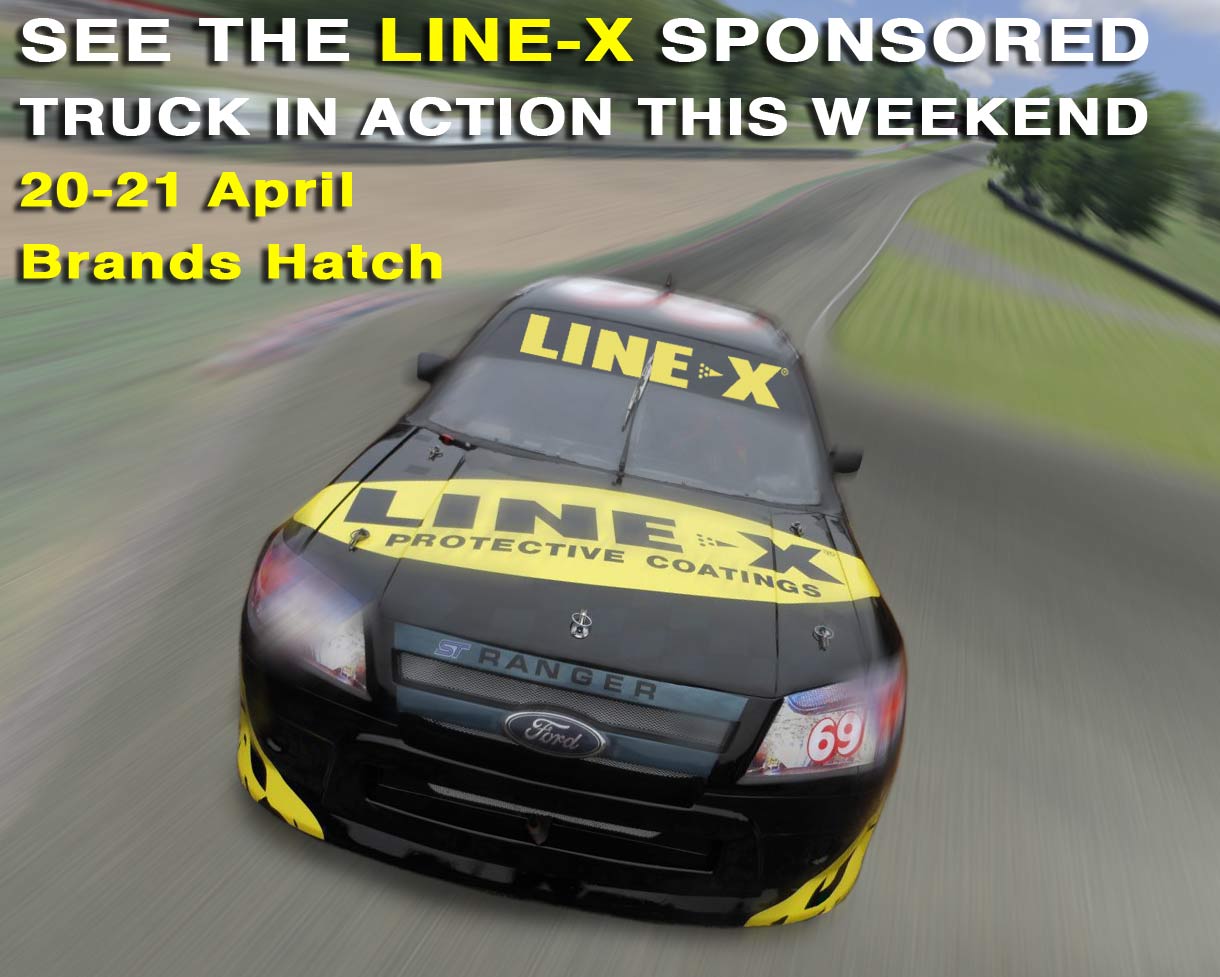 If you would like to purchase tickets for this event, or if you would like to find out more visit: www.brandshatch.co.uk
Details

Created on Monday, 15 April 2013 08:19
LINE-X Protective Coatings Ltd are pleased to announce that Roadload Ltd have joined the LINE-X dealership network, and will be trading as LINE-X Thetford.
Roadload Ltd decided to join the LINE-X network after a meeting at the 2012 Commercial Vehicle Show, and subsequently had successful LINE-X applications tested on their trailers.
LINE-X Thetford will cater for the growing number of enquiries for protective coatings for numerous automotive applications, including trailer lining, truck beds and other vehicle areas
LINE-X Thetford will also be offering LINE-X spray-on coatings to light industrial and agricultural industries as well as retail customers across Thetford and the surrounding area.
LINE-X Thetford will be trading from:
LINE-X Thetford - Roadload Ltd,
3 St. Helens House,
17 St. Helens Way,
Thetford, Norfolk
IP24 1HG
The contact details and information for LINE-X Thetford [Roadload Ltd] have been added to our LINE-X ''locate a dealer'' page on our website.
Details

Created on Friday, 12 April 2013 14:53
We have safely arrived back at LINE-X HQ after a busy 3 days exhibiting at the Commercial Vehicle Show at the NEC, Birmingham.
The show went extremely well for us. The LINE-X sponsored Pickup Racing Truck drew in plenty of attention and The Medequip LWB Ford Transit with its LINE-X Spray-on Liner had many interested admirers.
We were extremely excited to see four of our existing customers exhibiting at the show; Bri-Stor Systems, Bott, Qi and our newest customer Roadload, who all had fantastic looking stands, and were busy throughout their time at the show.
Subcategories