Universally fits any make or model of Pick-up.
Tough Durable Spray-on Protection
The key to our LINE-X Bedliner technology is the airtight and watertight seal. This means no more rub spots, rust, or corrosion in your vehicle bed.
Spray-on bedliners are also maintenance free, and with the growing improvements in the industry, the liners are now offered in a variety of colours and can even be colour- co-ordinated.
My Truck has landscaping equipment in it every day. You really can't tell though, for 10 years old the LINE-X not showing any wear. I use the tailgate as a work bench as the liner is that strong."
.
Advantages:
Allows natural drainage
Tough consistent surface
Watertight and air tight seal, preventing rust and corrosion
Scratch and Slip resistant
Universally fits every make and model of Pick-up
Contours to the vehicle's bed
Coloured Liners available
Optional Antimicrobial protection available
Bed Lining Options
Over the Rail
Under the Rail
Standard (Black)
Colour Options
and many other customisations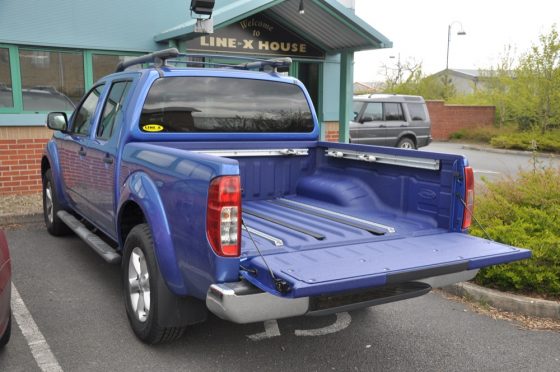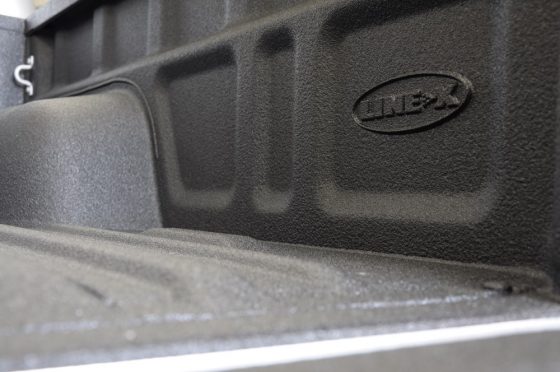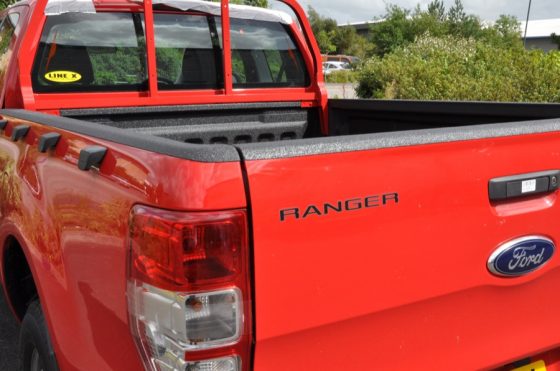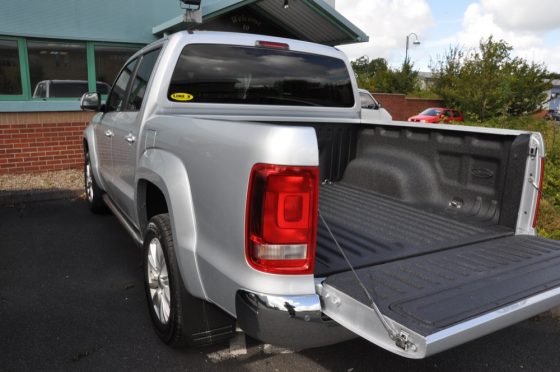 Watch The LINE-X Pick-up Truck Bed Lining Application
This video will take you through the application process of applying a LINE-X bedliner, from the masking to the completed truck bed.
Video Length: 4 mins